Not sure what a handi-skill is?
Have you ever admired the window paintings in a store window? Did you ever think that people are paid to paint them?
Source:
mypapercrane.com
via
Lolita's
on
Pinterest
Here's a neat idea to start making those paintings at home.
For younger children, Hands on as We Grow has a great tutorial using soap and tempura paint which makes for easy clean-up – at least on the outside of the house.
For older kids (and for something more permanent but still removable), Glory's Mischief has detailed instructions using a dry erase marker for the outline and acrylic paint. She tells you step by step how to create a cat in the window and pumpkins for a Thanksgiving Theme, and you could easily adapt the directions for other designs. (Note: The Window Woman warns against using acrylic paints that are advertised for glass because these are designed to be permanent on glass.)
If you have any questions, The Window Woman has free informational tips covering the types of brushes and paint to use as well as how to prep your window.
And, who knows – maybe one day you'll have an artist who paints something like this…
Source:
Uploaded by user
via
Cameron
on
Pinterest
Have fun!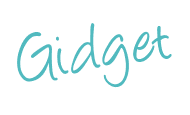 Linking up with