Not sure what a Handi-Skill is?
Monkey and her cousin Lilly used to set up a spa in her room complete with dimmed lights, signs reminding you to be quiet, and soft music playing in the background. Oh, how I wish I had thought to teach her the art of massage.
Do you have little girls who like to play Spa? Or a darling son who like to massage his poor mother's feet? Well, then what a perfect time to teach them how to do massage correctly. (Not to mention, how awesome would it be to get said massage?)
Sadly, the best site that I found for teaching massage techniques seems to be directed more towards couples massage, but they do a good job of showing the hand movements. You definitely want to take a look at the site before letting the kids on there – or of course you can learn the techniques and then teach them yourself.
MassageFree.com has free video tutorials on back, foot, and arm massage as well as hands and fingers and some that you probably don't need/want your kids to learn…
If you're looking for some baby massage techniques, Parenting.com has a good article with some how tos.
And, massage has so many proven health benefits, what could be better than the whole family trading off massage time?
What do you think? Would your kids enjoy giving massages? Getting them? Tell me about it in the comments.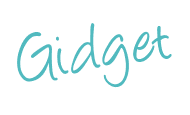 Linking up with the